Take Coronavirus Downtime to Regroup and Refresh Your Business Marketing and Messaging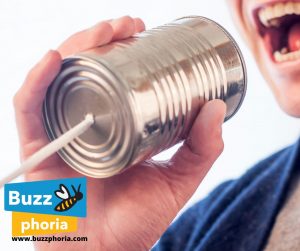 During normal times, so many businesses get caught up in taking care of business. This forced downtime due to Coronavirus is the perfect opportunity to regroup and refresh your business marketing and messaging.
Take stock: What are the lessons you're learning for your business based on this forced downtime? What can you be working on during this time to position your company for when we emerge? When was the last time you performed a SWOT analysis? Competitive analysis?
From a sales perspective: Take this time to review your sales materials. This includes any presentations, website, sales sheets, brochures, miscellaneous collateral materials, etc. When was the last time any of them were updated? Do they reflect your business today? Does the messaging resonate? Is everyone within your organization using the same sales tools? If not, this downtime might be a great time to begin aligning your materials into one cohesive message and presentation.
From a marketing perspective: Take this time to audit and refine your marketing tactics. What have you tried? What's worked? What hasn't? What are your KPI's (key performance indicators)? How do you measure success? This downtime is the perfect opportunity for you to refresh or develop your marketing strategy and tactics for the coming 6-12-18 months. What elements will be part of your marketing mix? What does your marketing calendar look like on a week-by-week, month-by-month and quarterly basis? Now is the perfect time to plan and map out your post-coronavirus marketing strategy and initiatives.
From a PR perspective: Plan out your post Coronavirus strategy. Every business has a story to tell. What's yours? Now's a great time to look at all the items around your business that might make a good future news story. These stories also include how you fared during this time. What's the news you can share in the post coronavirus world? Now's a great time to plan out a 6-12-18-24 month PR strategy to align your story angles.
Crisis Communications: If anything, these times are showing us that every business needs a crisis communications plan. How have you been communicating with your employees, customers and stakeholders? What channels can be best used to reach each of these groups? What information are you communicating? What information do you need to communicate? What's your crisis communications plan?
Social Media, Bloggers and Influencers: In addition to traditional media, what other forms of media are included in your mix? Are you maximizing social channels effectively and efficiently? Take a look at these channels and do a social media audit to assess what's been working and what hasn't. It's also a great time to do some homework and look at what discussion groups are out there that reach your customers. Is there a way for you to authentically become part of these groups and discussions? Who are the bloggers and influencers your customers follow and pay attention to?
Advertising: What's worked and what hasn't? What are your most cost efficient advertising channels to reach your customers, prospective customers and various stakeholders? Print, billboard, broadcast (TV, radio, streaming), electronic ranging from pay-per-click to boosted social ads, etc? What are your KPI's for your advertising initiatives? Now is a great time for you to map out your budgets, messages, creative and scheduling for the next 6-12-18 months.
Online Searchability: What does your online visibility look like? How easy are you to find? What's being said about you or your business when someone searches for you? How does your searchability compare to your competitors? Do you need to put some SEO in place? What tools and channels exist for low-cost/no-cost online visibility such as directories, buying guides, professional association membership lists, online profiles, free or low cost press release services, etc?
As always, Buzzphoria is here to help with all of your marketing communications needs and questions.